COMPUTEX 2023 will be held at the Taipei Nangang Exhibition Hall from May 30 to June 2, 2023.
See WJP's Booth At 【I1303a】!!!
Computex is Coming! Since the Cronovirus, it has been shut down in 2020 and 2021, then the quarantine keeps half people at home in 2022. This Year, we are finally going to has full reunion with all of you, face to face, at Computex 2023! If you had missed the boat to WJP's stand at Computex 2022, that's ok.
Because after 3 years preparation, WJP is ready to present more high quality manufacture ability, eye-catching unique design, and the most important, mature technique for environmental friendly packaging!
WJP has been working on the balance between enviromental protection and packaging quality. As the need for environmental protection become more urgent than ever, we are ready to introduce all the information you need to know about sustainable packaging at Computex 2023, booth 【I1303a】.
Update 2023.6.19
We Are Reported!
Tweakers is a well-known technology forum, and the most influential computer and electronics review website in the Netherlands. Every year, they fly to Taiwan to attend ComputeX and produces a series of related reports.
In this year's thematic coverage, Tweakers specifically highlighted the issue of sustainability, stating that ComputeX is gradually moving towards sustainable development than ever.
As on of the company that has been working on the sustainable packaging, from design to quality manufacturing. It's an unusual encouragement to be known for our recycled material packaging---PCR and rPET.
Commentator of well known tecknology website— Tweakers, came and visit WJP Packaging on ComputeX 2023.
And shares knowledge of sustainable material PCR, rPET on the coverage.
— "Plastic recycling is certainly not a new concept. But I'm referring to those companies that incorporate sustainability concepts into their packaging." (Extracted from Willem de Moor's report on Tweakers)
— "For example, this company (WJP Packaging) can design packaging with recycled PET, from the resource such as PET bottles from beverages. By incorporating recycled materials, they can produce recycled plastic (rPET) packaging in various proportions, such as blister packaging…"
— "Using PET can also create sustainable value since these plastics can be perfectly reused."
In addition to the images of WJP Packaging's booth, prominent messages are showed on the WJP Packaging backdrop board in chinese, such as "100% recyclable packaging" and "Made from recycled materials."
To see more details in the news coverage of WJP Packaging from Tweakers:
https://www.wjpcorp.com/blog/tweakers-coverage-on-computex2023-sustainability/
update 2023.6.7
Must Know Buzzworthy Subjects about 【Computex Taipei 2023】
Without a doubt, AI is the hottest discussion in Computex this year. But if you are wondering which of the six official themes is the most impressive subject— Sustainability is self-evident.
As the recently concluded ComputeX generated waves of excitement both domestically and internationally, WJP Packaging was fortunate to receive visits and attention from various parties.
Medias from different countries visiting Taiwan not only anticipated seeing impressive technological products but also showed concern about whether Taiwan's technology industry is ready to align with international standards in various environmental indicators.
What are the Amazing Products Connected to Sustainability
Green material and tech was getting so much attention and advocacy that it can't be ignore.
For example,
1. Molded pulp packaging product also get it place to demonstrate what it can do in the world of edge-cutting technology.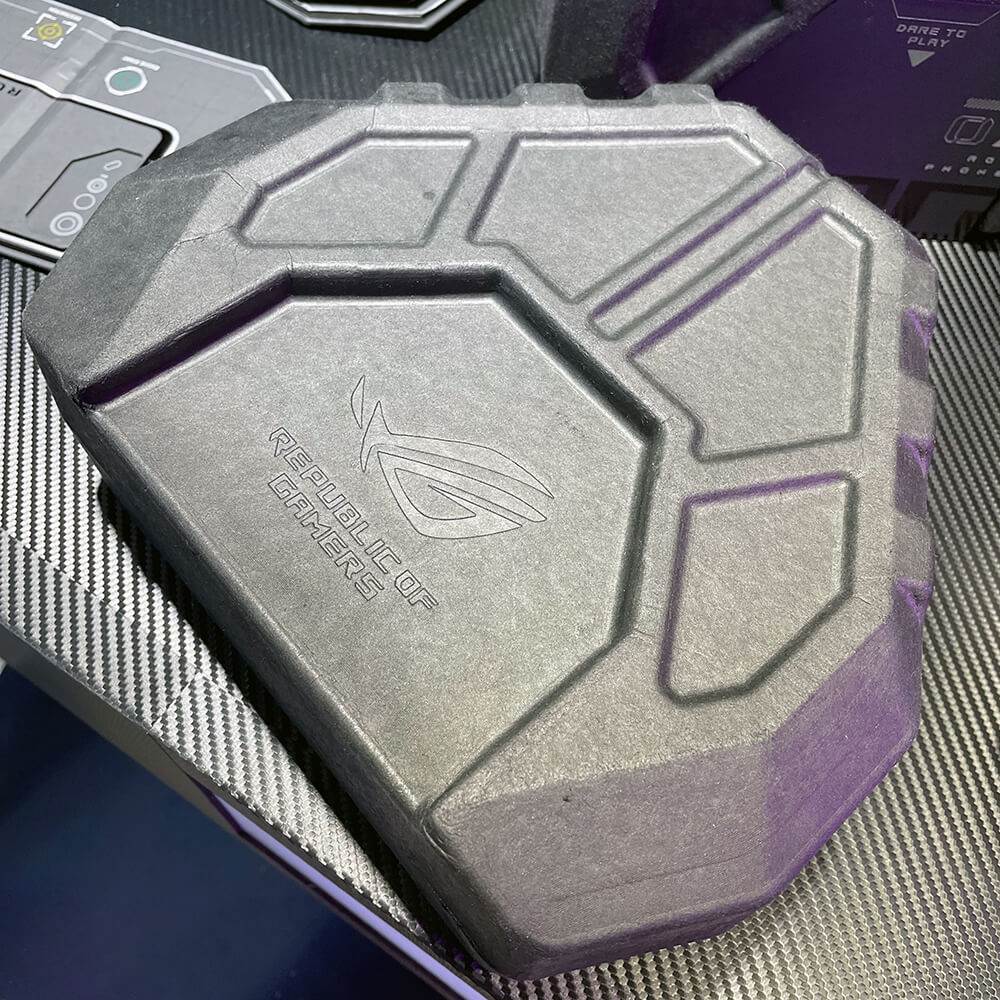 2. The Next Level of PC DIY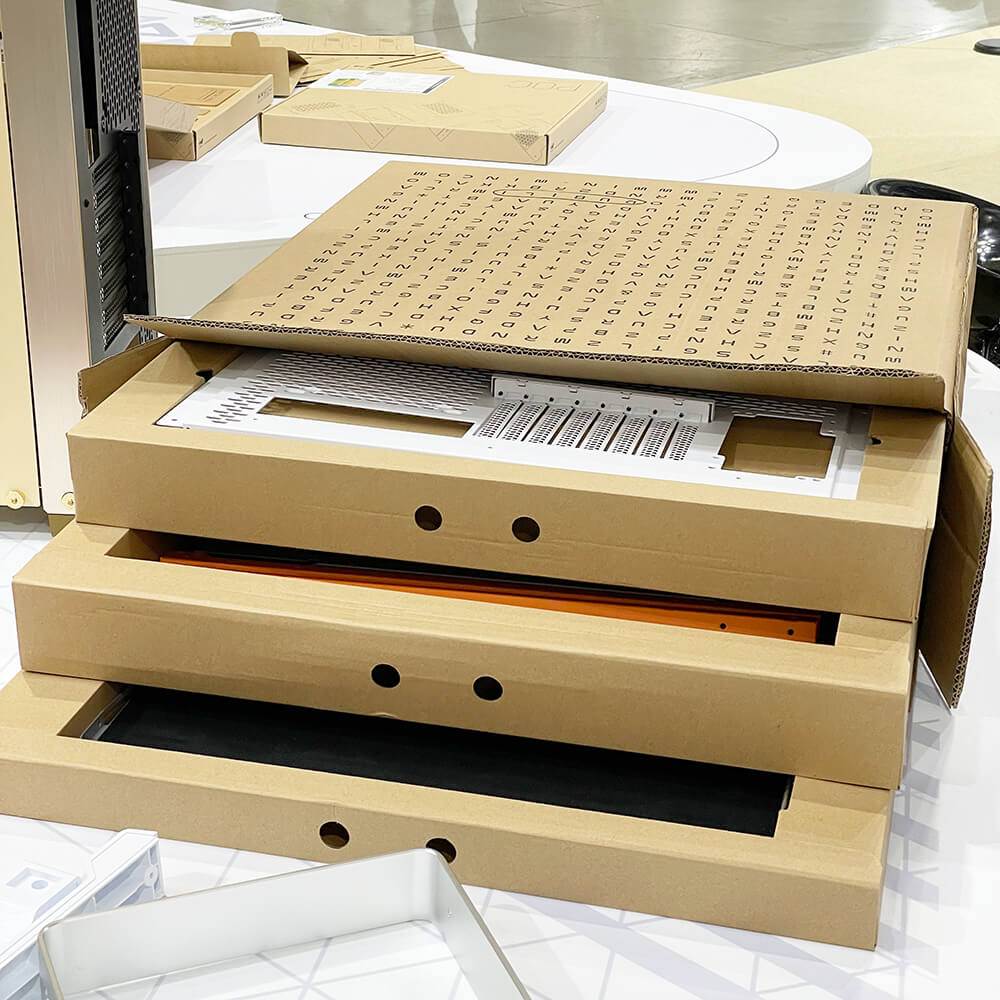 It's not exaggerated to say InWin's Foldable PC is born to minimum the volume of product, therefore, reduce the carbon emission from transportation. However, they are not the only company that looking forward to push PC DIY to it's limit. Another product from the well known PC brand— Cooler Master: Qube 500's Flatpack PC, also allows computer DIY lovers to reach another level of customise.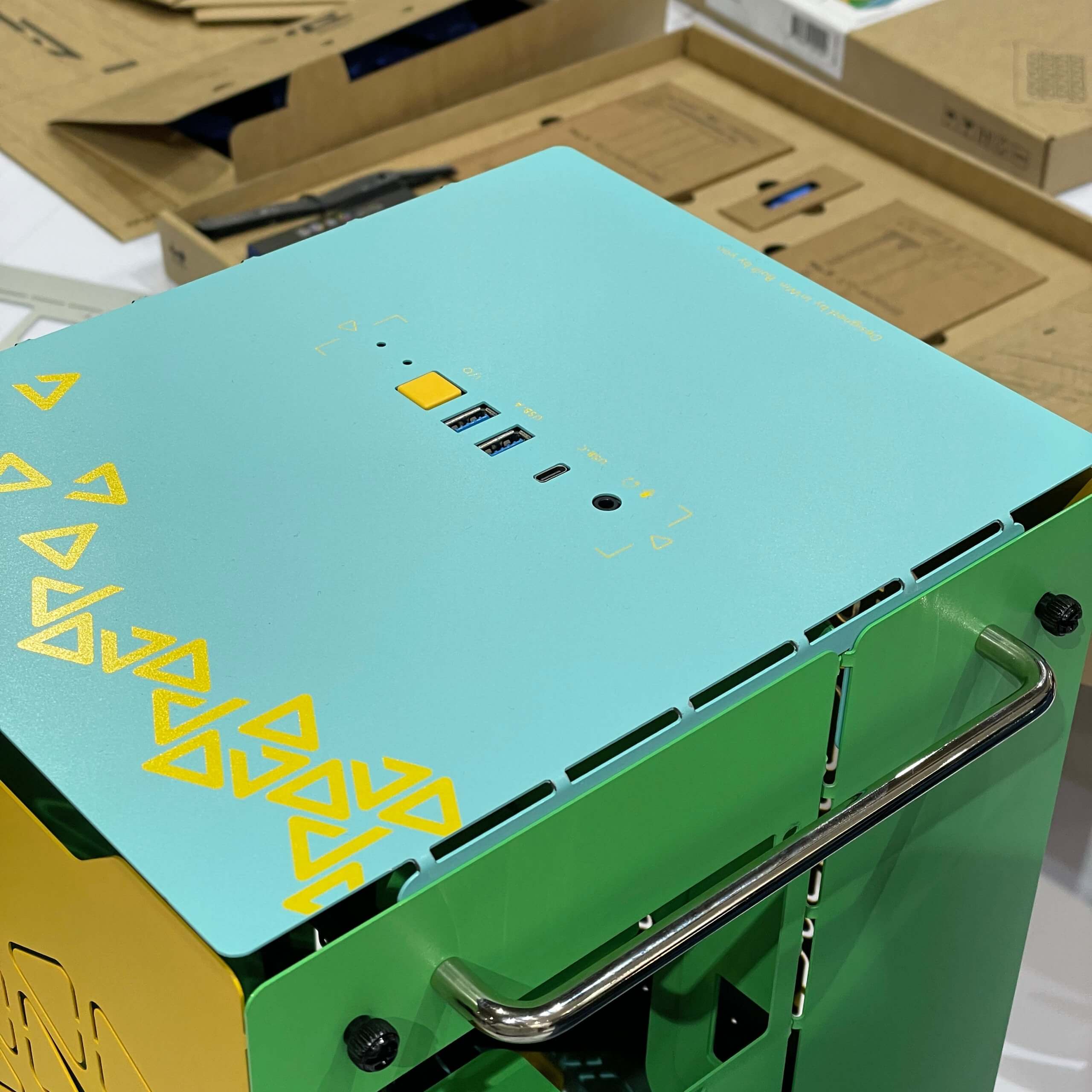 3.WJP Packaging introduce to you the latest low carbon emission packaging that serves great protection.
WJP Packaging is one of the booth that you won't overpass while passing by.
Upon seeing our unmissable orange/green booth design, those who concern swarmed in without hesitate. Visitors were kindly invited to have further knowledge of all the innovative packaging technology, as well as our custom design that based on 3R principle, made from PCR, recycled, low-carbon emission material.