Manufacturing Capabilities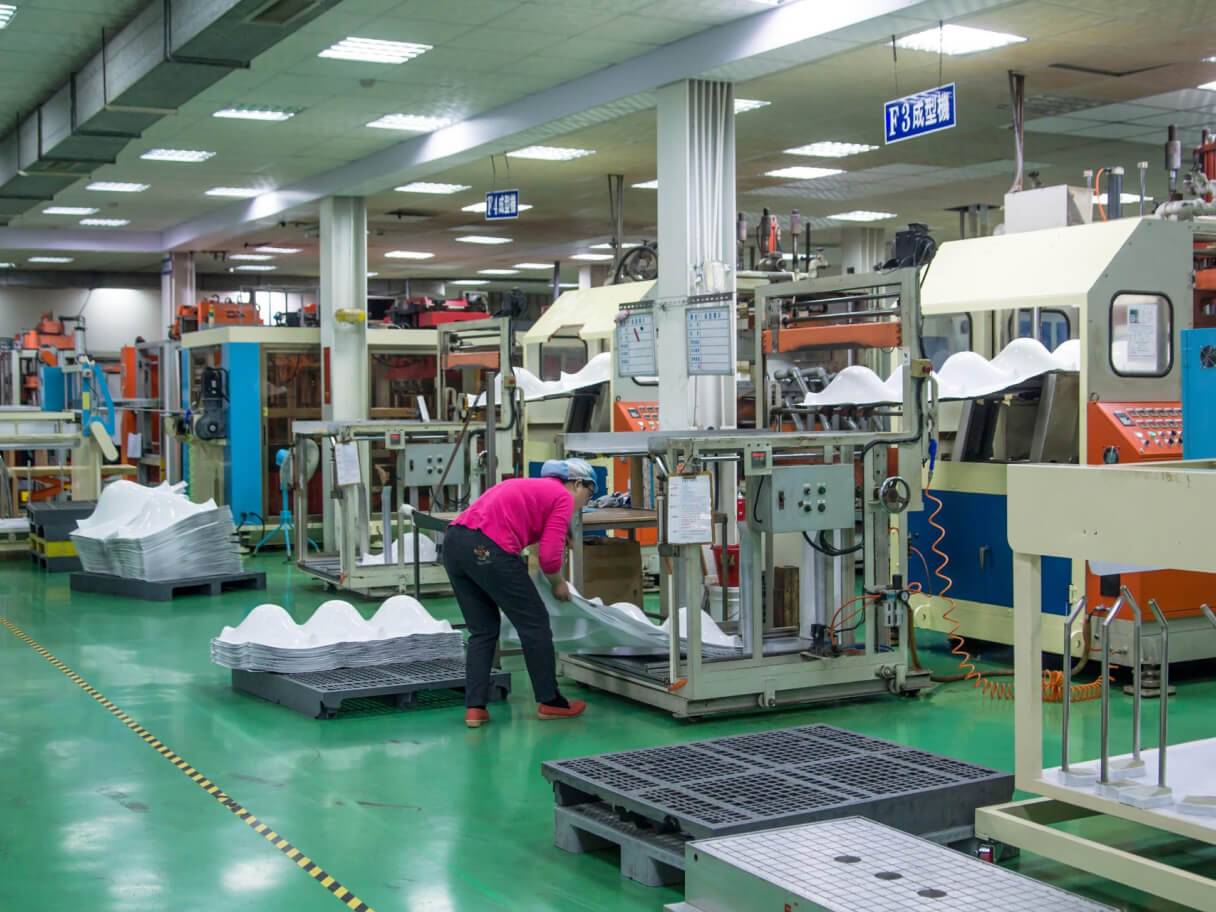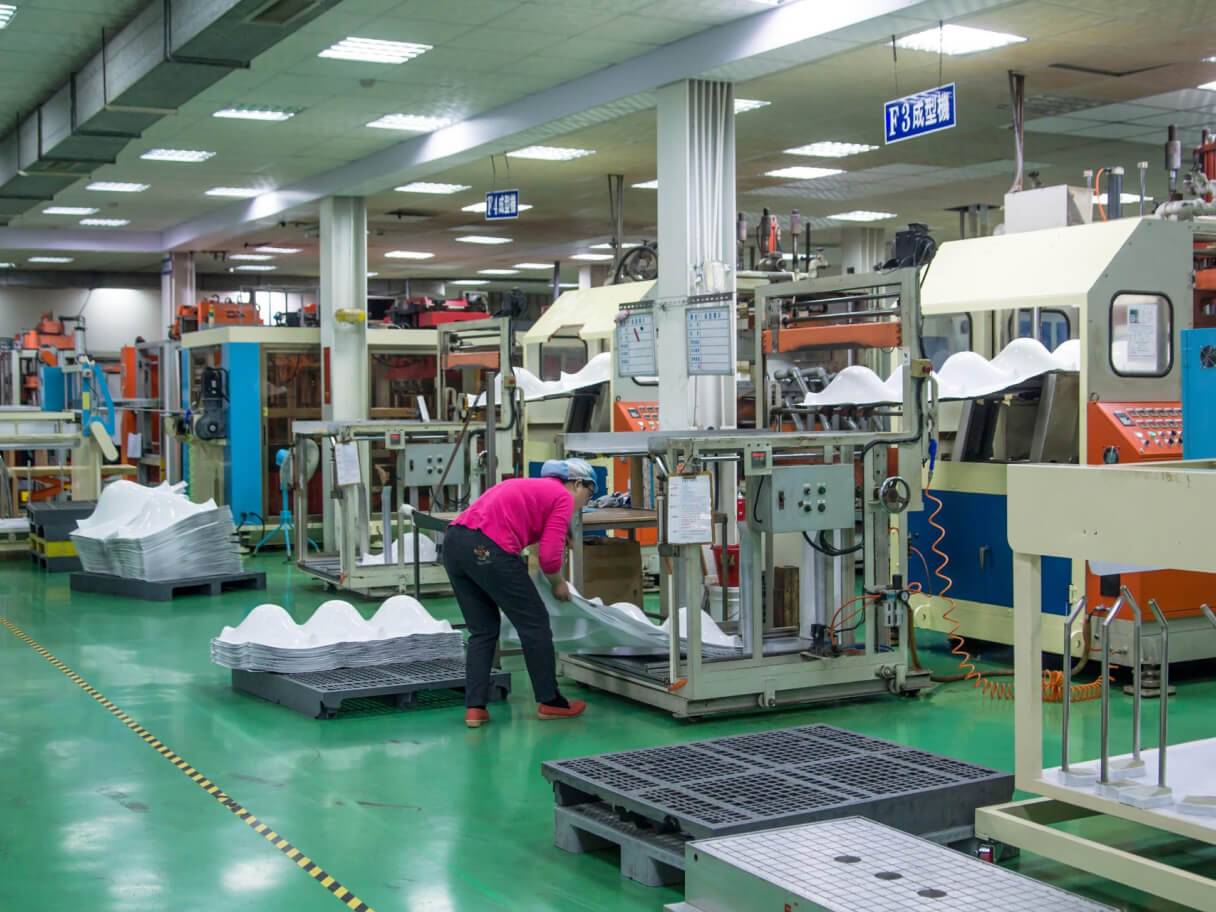 COMPREHENSIVE PRODUCTION STRUCTURE
ACTUALIZE DESIGN TO MANUFACTURING.
The plant facilities accommodate our mould forming, millwright CNC, production, quality control and logistic teams in a highly clean, dust-free plant, housing 3D plastic-thermoforming machine lines.
Superior equipment design and ergonomic layout ensure the best working environment for WJP's production professionals. The care WJP has put into the production environment for its support staff contributes to the pride each employee enjoys when satisfying each customer.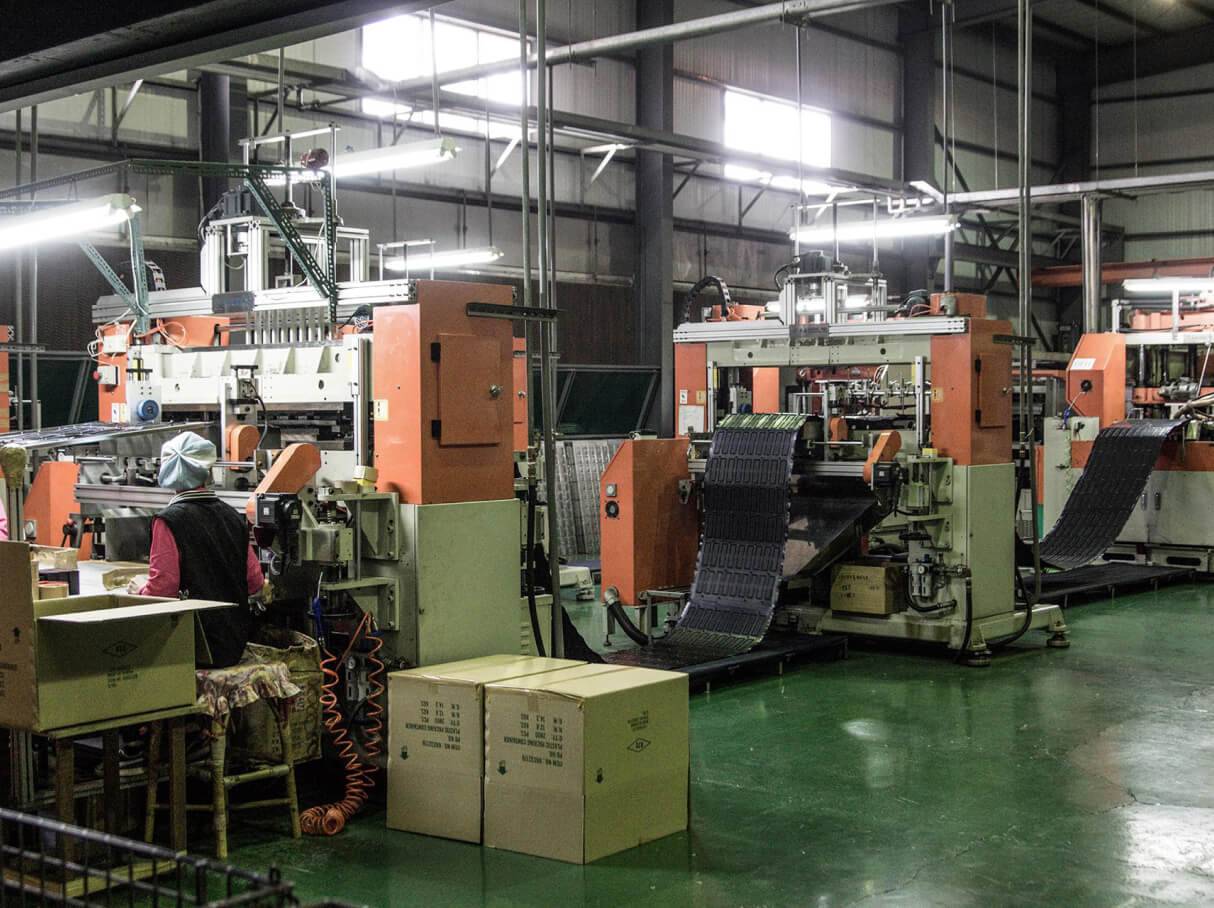 TWO FACTORIES IN TAIWAN
EQUIPPED WITH
7 CNC machines for tooling development
12 pressure forming machines
10 vacuum forming machines
6 full automatic production lines combine with automatic forming machines and cutting machines
1 class 100,000 clean room (equals to ISO 8 class)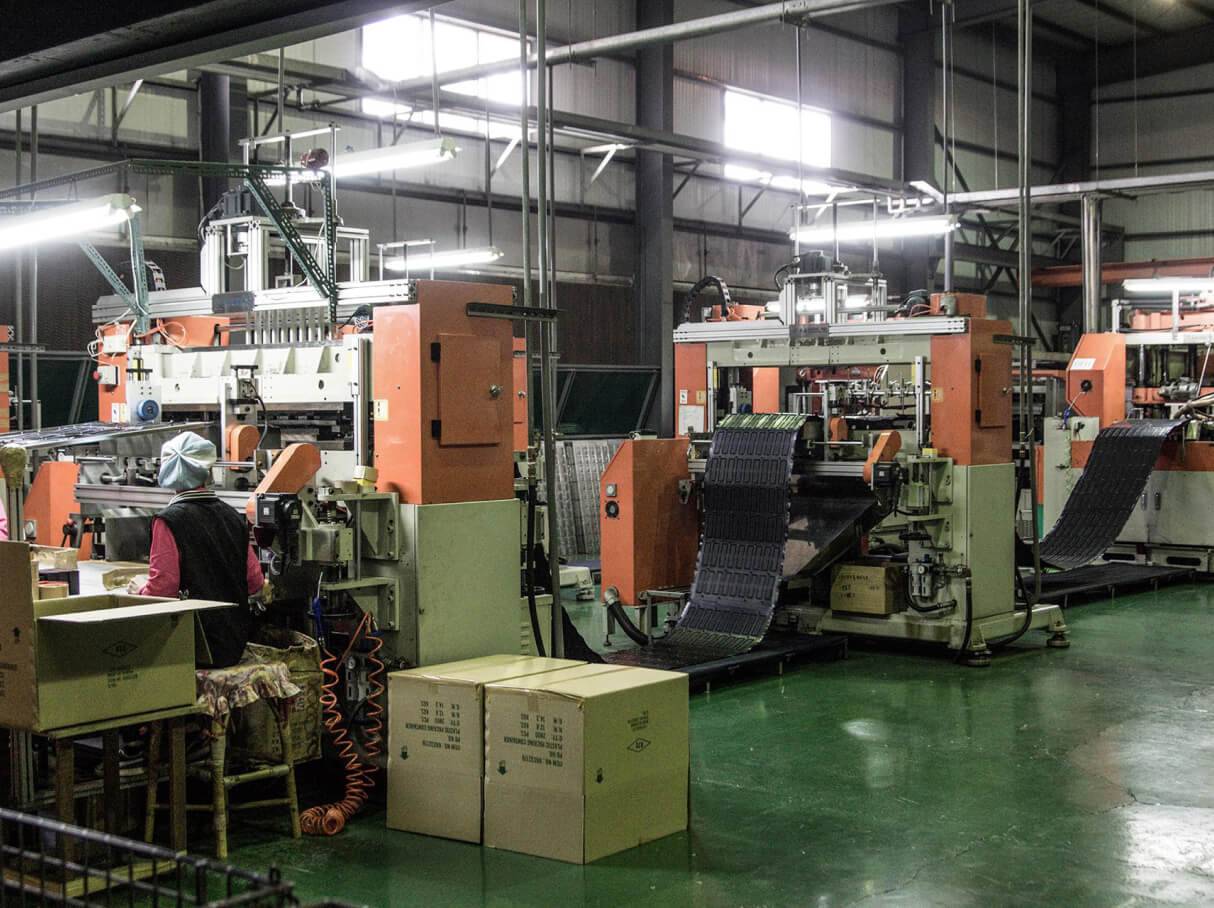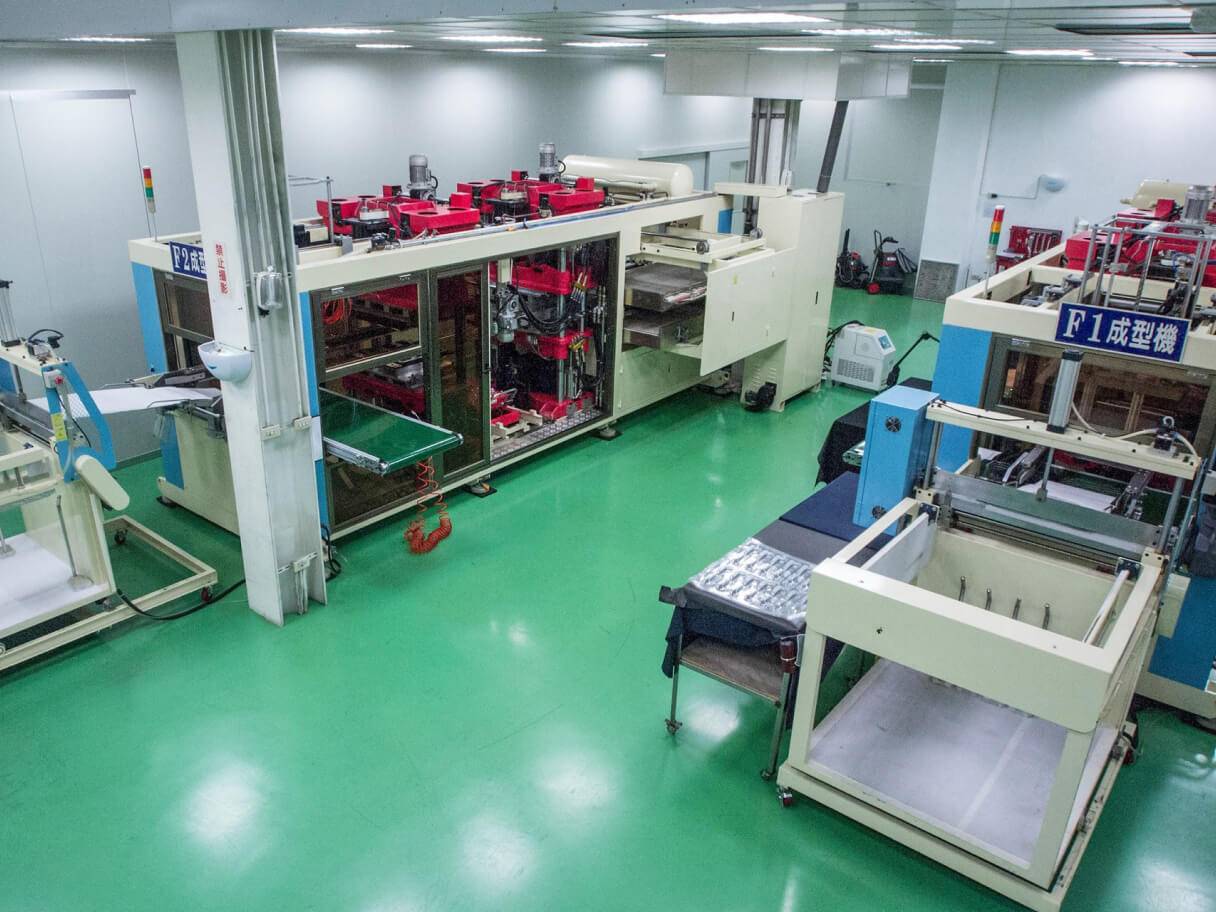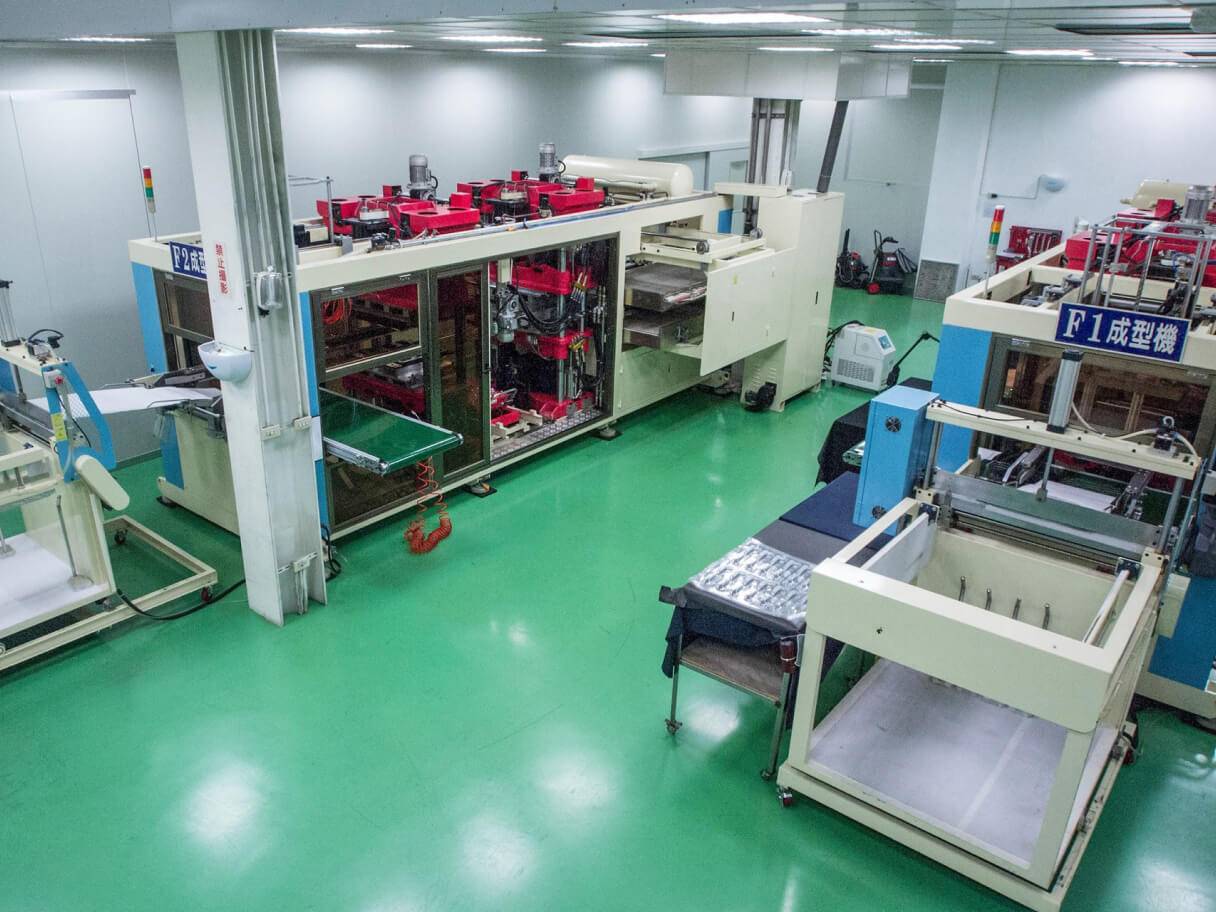 Cleanroom Production
Work Environment Contamination Control.
New investment and new innovations are constantly needed, so we have added a super quality "Clean production' plant at Tongluo Industrial Area which is equipped with dust free production facilities.
WJP uses state-of-the-art equipment, investing heavily in computerized, automated equipment from the USA and Europe.
Our 30 computerized production lines are capable of producing more than 50 thousand sheets per day.
Furthermore, we continue to challenge the market with
creative ideas and innovations.
We therefore provide complete and consistent service
throughout all areas within our company.